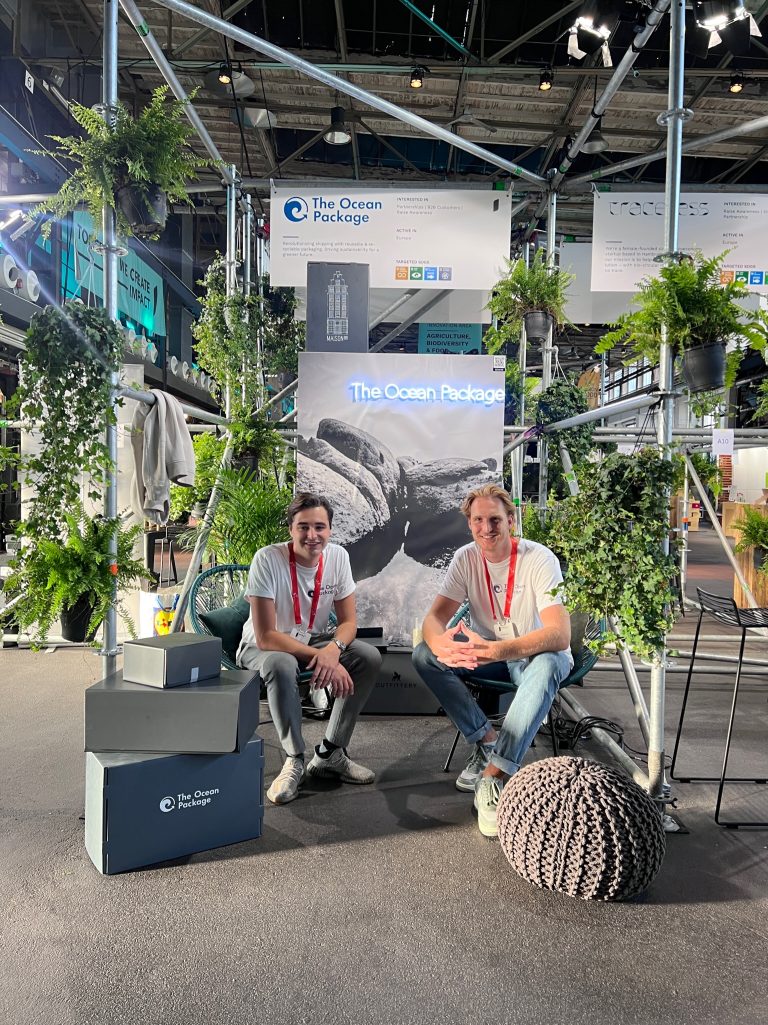 Reusable shipping boxes - Our sustainable answer
Reusable shipping boxes are the answer to the packaging challenges of the 21st century. We set up our own stand at the festival – and yes, you heard right – we built this stand out of our innovative reusable shipping boxes. These environmentally friendly solutions are not only a symbol of our mission, but also a practical example of resource-efficient design.
Inspiring encounters - Plastic Fischer and Protegg
During the festival, we had the privilege of meeting other outstanding startups, including Plastic Fischer, dedicated to cleaning rivers and eliminating plastic waste, and Protegg, which develops innovative products from industrial quantities of eggshells. These encounters prove that startups have the power to shape environmentally friendly solutions.
Investor interest and our sustainable mission
Investors showed a growing interest in sustainable start-ups like The Ocean Package. This underlines our belief that sustainability and innovation can go hand in hand to tackle global environmental challenges.
Reusable shipping boxes in action - Our sustainable stand
Our reusable shipping boxes are not just an idea, but an active contribution to sustainability. We have shown that sustainability can be put into practice by building our stand out of reusable shipping boxes.
A small drop of bitterness
Finally, we would like to mention that there was unfortunately one shortcoming at the festival: the limited food offer. Despite the many positive aspects of the event, there was only one food truck. This was unfortunate, as a greater variety of food would certainly have enriched the festival experience.
The Ocean Package and reusable shipping boxes
Impactfestival 2023 was an opportunity for The Ocean Package to share our passion for sustainability and innovative packaging solutions. We remain true to our mission and look forward to shaping a more sustainable future together with you and many more like-minded people.
Reusable shipping boxes: More than just packaging. A sustainable revolution.