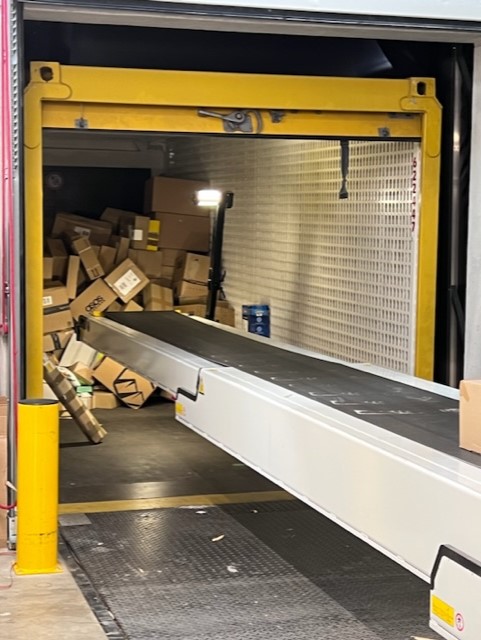 A sustainable future starts with innovative shipping solutions. At The Ocean Package, we are passionate about reducing waste and conserving natural resources. Our goal is to turn old reusable packaging into new packaging and thus make a valuable contribution to the circular economy. Learn more about our recycling concept and our mission to protect the environment while increasing shipping efficiency in this blog post.
Reprocessing of reusable packaging
At The Ocean Package, we believe in the power of reusable packaging. Our innovative solution of hollow polypropylene sheets allows packaging to be reused up to 20 times without compromising quality. But that's not all! Our mission goes one step further. We have developed an efficient recycling process that allows us to collect old reusable packaging and reprocess it in our factory.
The way to the new reusable packaging
The recycling process at The Ocean Package starts with taking back used reusable packaging from our customers. We have set up a well-organised take-back system to ensure that the old packaging does not simply end up in the trash, but serves a new purpose. As soon as the packaging reaches us, it undergoes a thorough inspection and cleaning. In the next step, the old reusable packaging is shredded in our factory and processed into granulate. This granulate forms the basis for the production of new returnable packaging. Our state-of-the-art production facility enables us to combine the old materials with new materials to produce durable and robust packaging.
Environmentally friendly and forward-looking
Recycling reusable packaging is not only environmentally friendly, but also makes economic sense. By recycling, we not only save resources, but also costs. Our customers benefit from sustainable packaging solutions and reduce their ecological footprint at the same time. With our mission to turn old reusable packaging into new, we are helping to drastically reduce packaging waste and taking an important step towards a circular economy. We are proud to be part of this sustainable movement and to have a positive impact on the environment.
Together for a better future
At The Ocean Package, we believe in the power of collaboration. By working together with our customers, partners and the entire shipping industry to find sustainable solutions, we can create a better future for our planet. Our commitment to recycling reusable packaging is an important step in this direction and we are motivated to go further and further. Together, let's advocate for a sustainable and environmentally friendly shipping solution. Together we can make a difference and create a better future for generations to come.